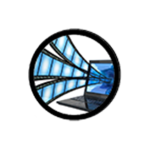 Video Marketing
Don't underestimate the value of being entertained.
Videos are the perfect for delivering concise, easy to understand information to your viewers Many people are visual, so they understand new information better when they watch someone present it to them, rather than reading.Video reels viewers in.
Visual content helps engage your visitors, and more importantly, it keeps interested enough to spend quality time on your website. The longer you can keep visitors on your site, the higher the chance that they will purchase from you.Want to be more popular on the web?
There are many of video upload sites out there in addition to the most popular, YouTube, and it's completely free to join most of them. The more places that you add your video to, the greater the chance you have of it being picked up by social media and going viral. Additionally, videos are easy to share, so there is a good chance that a viewer will pass it along to their friends or colleagues.Video can yield higher SEO rankings.
Videos can end up in search engines on their own, especially if they are uploaded to YouTube. It is important to keep him mind that it is the quality of your backlinks that your website has are much more significant to your ranking than the quantity.