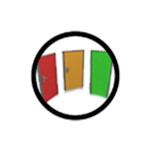 Digital Marketing: What are your options?
Some companies decide to do digital marketing themselves…
Advantages:
No additional costs.
Having a digital marketing team member under your roof, who is familiar with your company's objectives, and can provide a specific focus for creating content.
 Continuity throughout all marketing efforts.
Disadvantages:
 Could prevent other priorities from getting done in a timely fashion.
Disappointing results such as: not being found, non-competitive designs, tactics, and poor market positioning.
For consideration:
Digital marketing is not a single or low maintenance task.
With the fast pace of communications on the Internet, can your in-house team keep the pace with competition?
Is it necessary to bring digital marketing employees to a physical location in the day and age of video conferencing?
Some companies opt to hire experts…
Advantages
 The expert(s) is dedicated to focusing on current digital marketing trends and competitive strategies.
Assemble and manage a digital marketing team either internally or through vendors.
Manage content such as: blogs, social media sites, etc.
Disadvantages:
To compete effectively, the expert(s) may require a team of diversified individuals. Staffing for success can become time consuming and costly.
In-house solutions must compete with agencies for talent, and have to pay employee costs such as: salary, benefits, sick/vacation days, etc.
For consideration:
Can you afford to hire a team that is as good as what you might find at a digital marketing agency or design firm?
Some companies choose to develop relationships with digital marketing agencies or design firms…
Advantages:
An Account Manager is dedicated to focusing on current digital marketing trends and competitive strategies.
Have a digital marketing team that is internal, or have a vendor network in place.
Get an outside perspective on the product or service being promoted.
Provide strategic ideas and bring objectivity that usually can't be found in an in-house environment.
You don't have to pay employee costs like benefits, salaries, vacation, sick or personal days.
Disadvantages:
With technology constantly driving and changing digital marketing trends, it is difficult to understand how work will be performed and budgeted.
For consideration:
You have the option to define the Scope of Work and assign a budget to the task.
You can select a small company or a large company to work with, depending on your budget and team requirements to accomplish your objectives.
In conclusion…
The Internet allows prospects to immediately access your business, therefore, it has change the way buying decision are made.
No one will argue that digital marketing has come of age and is critically important for continued success. So, if you were waiting for the perfect time to focus on digital marketing, don't wait any longer…the time is now.