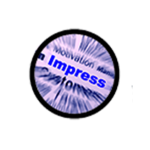 You only get one chance to make a 1st impression.
It's been said that in less than two-tenths of a second, your online visitor forms a first opinion of your brand. It takes only another 2.6 seconds for that first impression to be reinforced visually.
You have less than 5 seconds to make a good first impression.
Studies have revealed the most looked at elements to a website, that should be your main focus when designing your website. In order of longest to shortest ranging from 6.5 seconds-5.25 seconds, viewers were most interested in: logos, navigation menus, search box, links to social media sites, primary image, written content, bottom of the page.
When was the last time you took a look at your website?
Maybe it is time to identify the top three things you want visitors to do while visiting your website.
Make a list and contact us, so we can help your website make the best first impression possible.